Reclaim Bags was first introduced in 2011 by the up and coming British designer, Sophie Postma. Its concept is to use recycled rubber inner tubes as the main material to create each handmade piece. What I found most fascinating about the products, is that there is absolutely no stitching! The pieces are placed together to make the most environmentally friendly, beautiful bags. The brand aims to produce sustainable and that will ultimately challenge the laypersons views on recycled products and "test the limits of re-use".
I was lucky enough to sample the

ENVELOPE CLUTCH LARGE (see product photo left) and I was not disappointed. The bags are such high quality, and the style,

versatility

and sustainability are flawless.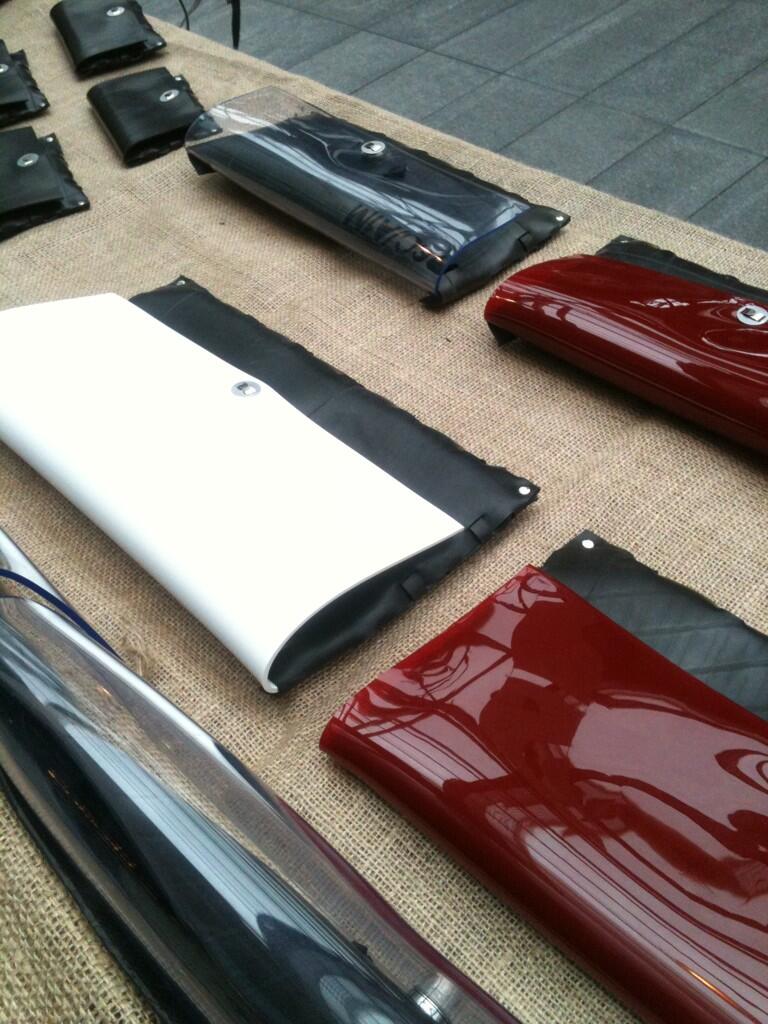 I am desperate for these bags (left) to go on sale online. I NEED ONE
.
What do you think of the concept?
Katie x