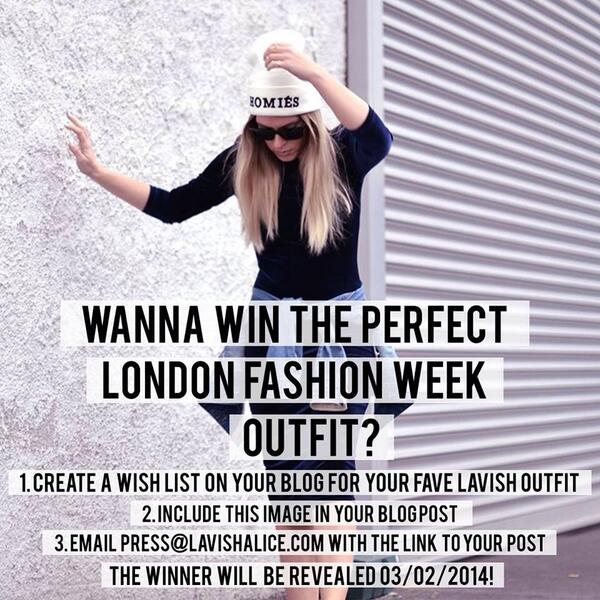 I have always been a big lover of Lavish Alice. Their unique styling and prints, combined with their innovative tailoring and finishes allow them to be ahead of the fashion high-street and make their mark on internet based stores.
When I found out that they were running a competition to win the perfect London Fashion Week outfit, I just had to enter.
When preparing outfits for LFW, practicality and comfort are key players, but come on, it is London Fashion Week so stylish and above all, ahead of the trends are just as crucial. However, this can make outfit planning difficult. When browsing through the Lavish Alice website (oh my goodness, so many beautiful pieces), I was looking for pieces to combine all these things. And my, oh my, did I find them.
Jumpsuits are always a key wardrobe staple for me. Super easy to wear, perfect to style however you like and wonderfully versatile for a magnitude of occasions and events. I chose this monochrome check number due to it's beautiful shape, simple yet effective pattern and it's easy to style colour palette. For some reason, I have never been a lover of strappy pieces, and where possible, I try to layer. I don't know what it is, but I just don't feel 100% comfortable in them. Thus, I opted to put this beautiful pastel blue sheer panel top under it. I am loving the look on many street style bloggers of layering under straps and low necklines with roller necks and so on and so fourth, so the opportunity to attempt this myself was incredibly appealing.
I am in love with this black and white chiffon bomber, and bonus - it's in the sale! I think it would look divine with this jumpsuit and inject a pattern contrast into the outfit. To top it off, a pair of chunky black boots - an absolute staple for Fashion Week.
Have you entered Lavish Alice's competition? If so, send me your links - would love to see what you've chosen!
Lots of love,
Katie x